To invite users to the platform, please follow these steps on the web platform
1. Navigate to the left-hand menu, Select "Users"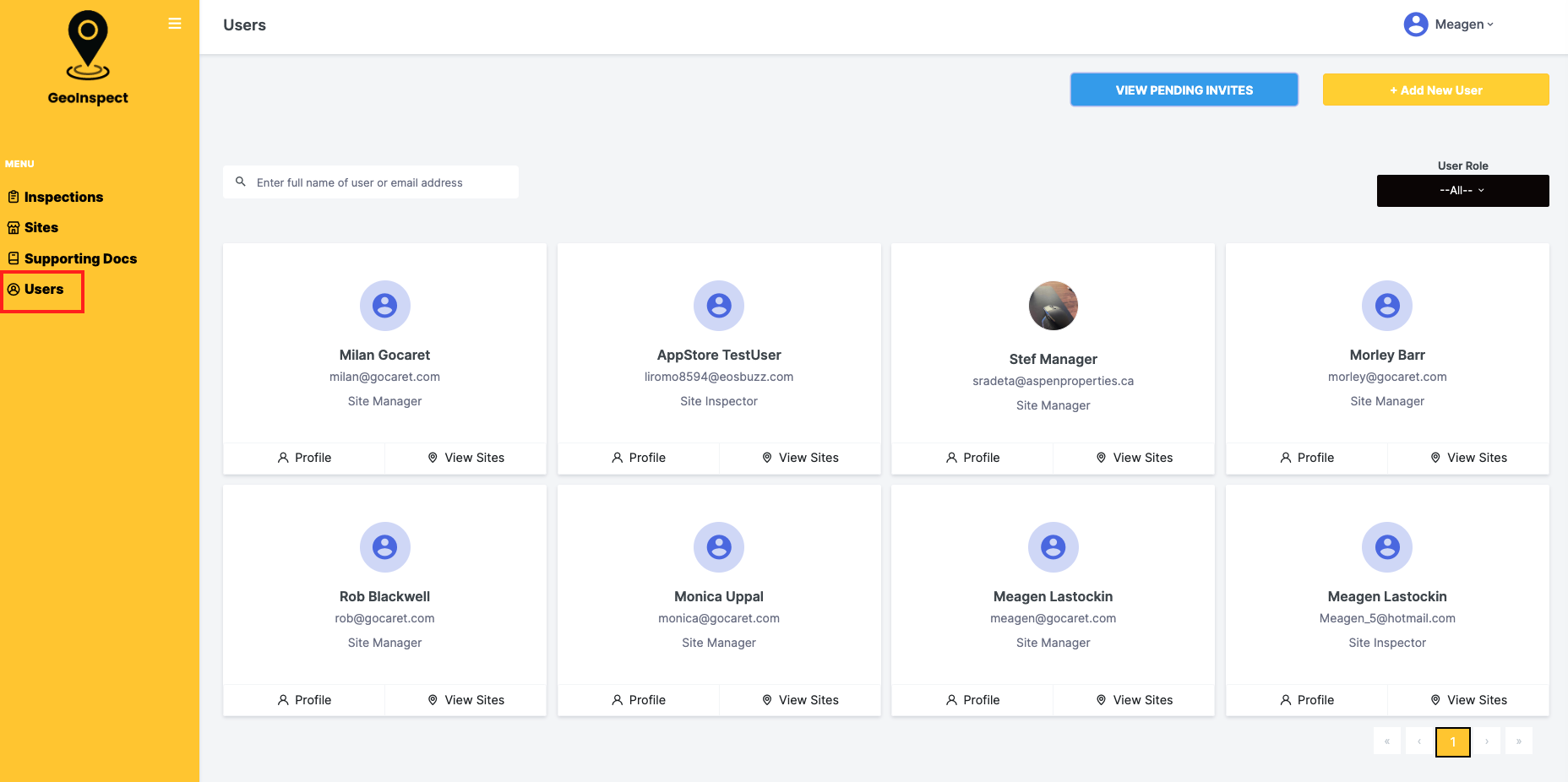 2. Select "Add New User"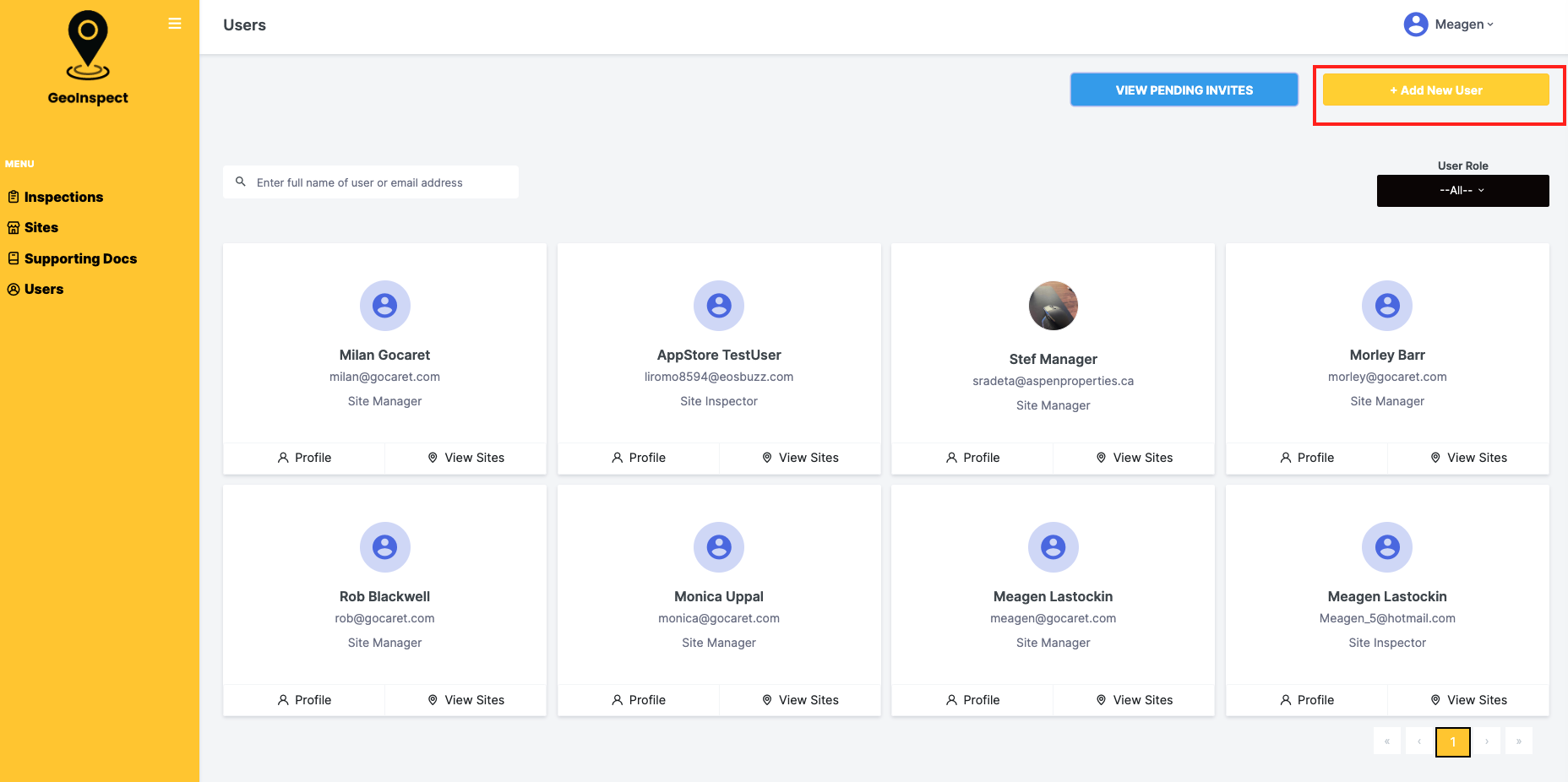 3. Insert the email address, select the user role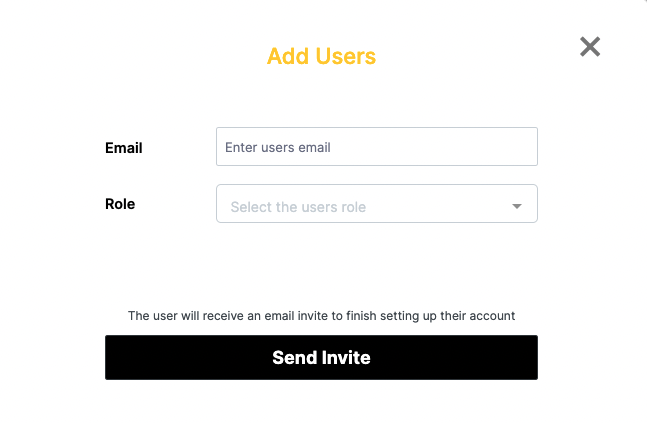 *Note: there are three different user roles
a. Site Manager - has the ability to add new users, create sites and inspections
b. Site Inspector - can only complete inspections
c. Contractor - a 3rd party user that only has the ability to complete inspection by scanning a predetermined QR code or receiving the link to the inspection
4. Once the user role has been selected, click "Send Invite"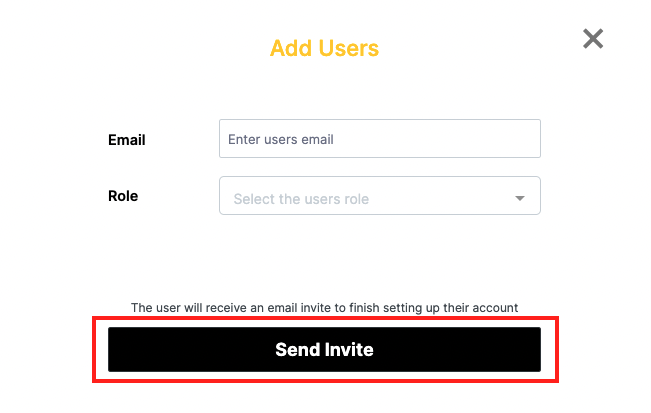 1.To View pending invites or resend invites, select "View Pending Invites"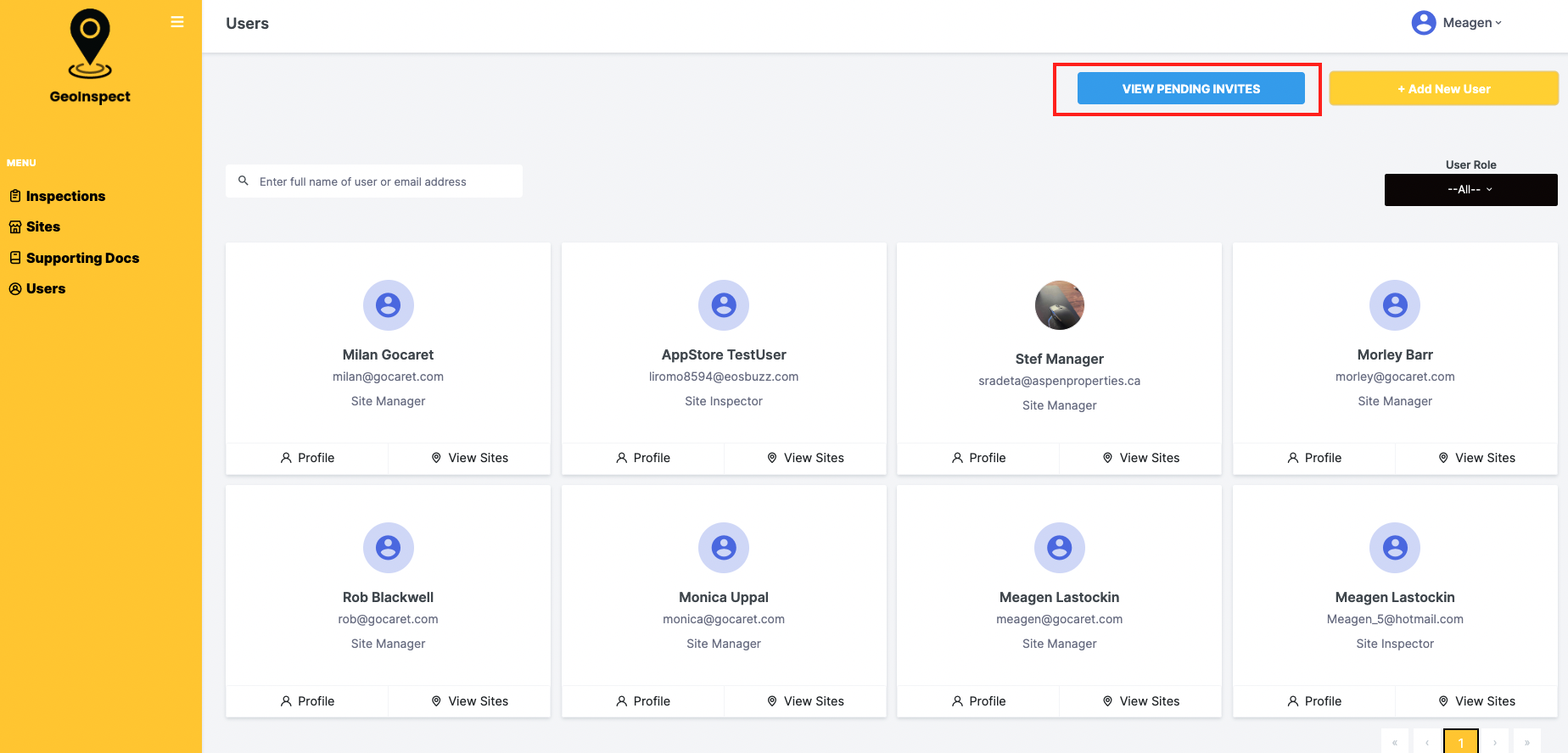 2. All pending invites will be shown here, you can resend the link, copy the invite link or delete the invite



 3. By selecting the "Send Invite Link" a url will be generated that can be copied into a separate email and sent.