Create a new service request
1. Please make sure you are logged into the web platform and then select "Service Requests" in the left hand navigation menu.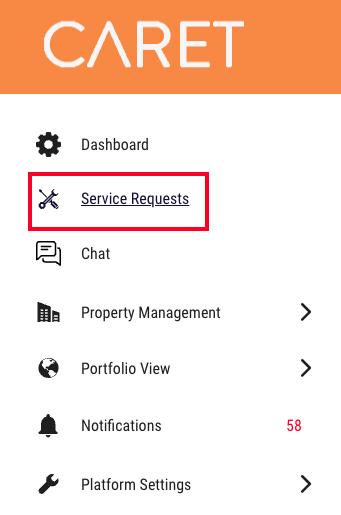 2. Select "New Request"







3. Please fill in the selected fields:
"Select Property" -> The property where the service request is required
"Request Category" -> The category of the request
"Request Description" -> The details of the service request
"Floor" -> The floor where the request is required (ex. 20)
"Unit" -> The unit number (ex. 2030)
"Repeat service request" -> If this is a request that has consistently occurred in the past
"Upload image" -> Upload an image of the issue
Once all fields have been completed, press the "Create" button.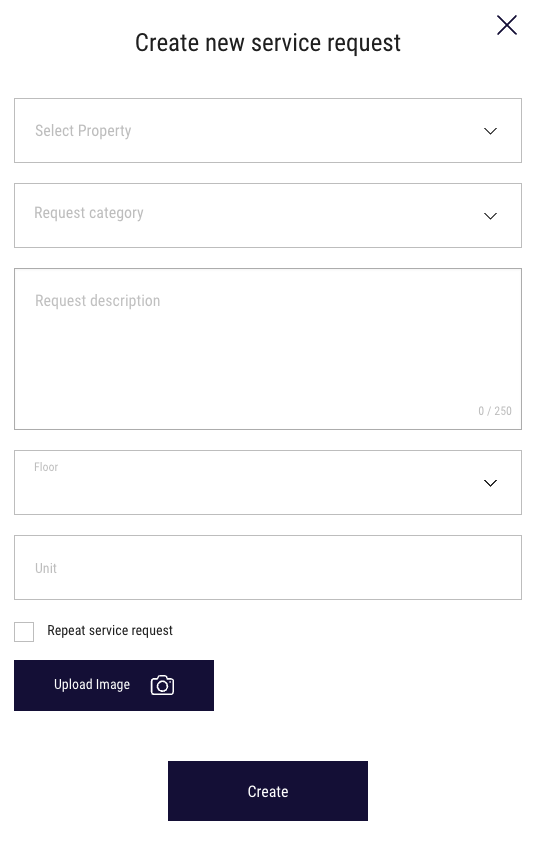 Caret Pro-Tip: When one of your regular users (tenants) open the service request popup, "Property", "Floor" and "Unit" will automatically be pre-filled for them since they are a part of a specific property / floor / unit. As "Super-admin" user role, these details are not pre-filled since you are not tied to one property
Filtering requests
You can easily filter through all the requests based on:
Property
Status (pending, assigned, in-progress, extended-delay, complete)
Filter by status (assigned to me, my submitted requests, repeat requests)
Sort by (date, category, status)